With more companies and individuals gravitating towards the hybrid work life, there are many new flexible working solutions available to ease into it. Companies are exploring the concept of 'hot-desking' where employees no longer have permanent desks and instead making it a shared workspace where employees can reserve their spots. There are so many benefits to switching to a hot-desking such as increased workplace flexibility for employees, office cost & energy savings, & more collaboration in the office. 
However, it does come with its challenges – a major one being, managing desk spaces and reserving your spot.
In this article, we will be going deeper into desk booking management, problems that you face and solutions that you can consider.
Keep reading to find out more!
Desk booking challenges
While a hybrid work has many benefits, there are also several challenges that come with the implementation of a shared office concept. But don't worry, we will also provide you some solutions to consider!
Let's look at some of the desk booking problems and solutions on how to overcome them.
Problem #1: Unused office space or over-capacity
Sometimes, you may face a situation where you could overestimate how many of your team employees would want to come back to the office. There would definitely not be enough workspaces for your employees to use in the office and it can be difficult to communicate and allocate the workspace to the employees in such a situation.
On the other hand, the opposite scenario could happen where there is an under-capacity of your team members or employees who would want to work from the office. This could be a sticky situation because then you would not know how to predict how many people will come, and the cost of re-opening the office would not be worth it if the number of people who are returning to work does not hit a set minimum.
Moreover, when employees know who is coming to work in the office, they can even feel more motivated to come and work in the office as well!
Solution #1: Shared desk booking application
Automate the process! There are a number of solutions out there especially for desk booking – and these are extremely useful to save time spent administering the desk booking and also give your employees more autonomy to control their own desk booking. You would not need to worry about last minute booking notifications as your app can take care of optimizing the space and manage booking in real time.
Another useful aspect is these apps come equipped with tools for analysis and data collection which would optimize your space and could help with estimating the capacity of the office space as well.
 It is important that you choose a provider that works best for you and your organization and really consider all the available options out there.
Problem #2: Last-minute booking in shared office
It is important to have the option to have the flexibility for last-booking. Not only will this allow your employees to have an option to come back to the office, it could also help cater to any unforeseen circumstances where it is necessary for them to come to the office. It can be difficult to coordinate last minute booking and to plan for situations like this, which is why this could also be a challenge you might face when implementing a desk booking strategy.
Solution #2: QR codes and booking devices in shared office
You can create a QR code for the desk booking website where employees can easily have access to this and it would save the hassle of remembering the website address. At the same time you can also receive the information all in one place with minimal back and forth communication – so you do not need to estimate, but rather have the accurate information on hand and not estimate every time.
Problem #3: No fixed seating plans in a shared office
One of the challenges that comes with desk booking management is not having a fixed seating plan, or a way to check where one is sitting when they reserve their space in the office. This could cause potential clashes for spaces that have been reserved and people could find it difficult to find their colleagues in the office if there is a need. 
Solution #3: Office floor interactive map
Many of these desk booking apps also come with floor plan solutions, where you can map your office layout into an interactive map at your fingertips! This makes it very easy for you to find out where your colleagues are seated, where each team is located and the exact seat that you want to reserve.
Now that we have talked about challenges and solutions to overcome them, it is time for you to look into the different solution providers – and choose the best one! Lucky for you, we have compiled a list of providers that you can consider for your desk-booking management needs!
Desk booking management providers
The FLYDESK App is a comprehensive app designed to help you with your hybrid office needs – all in one place! You can use it to book desks, meeting rooms, parking spaces, and other shared resources. Not only that, it also allows scheduling, allows collaboration with your own team. Flydesk also allows you to research nearby coworking spaces – which is extremely beneficial when there are not enough workspaces in the office itself. 
Hassle-free, all-in-one platform equipped with all the solutions you need as your perfect hybrid work companion!
Envoy is a hybrid workspace management solution that also offers desk booking management features – where employees can book their desks by the hour and even schedule recurring bookings through the app itself. Additional features also include setting up personalized desk amenities, booking desks on behalf of others, booking meeting rooms and also creating groups with your colleagues in the app so you can view when they are scheduled to be in the office!
Robin is a hybrid workplace platform offering solutions for desk and room booking management, scheduling and analytics for you to capture insight as to how your employees are using the office. The app also allows creation of interactive office maps and allows a seamless process for guests to check in when they visit the office!
Kadence is a hybrid working software which also comes in the form of an app, allowing desk and room booking, scheduling and visitor management. The best part is that this software can actually be integrated into various other apps such as your Microsoft Teams, Google, Workday and more – making it convenient to access! Admins can even assign specific areas of the office to specific departments and schedule it as well – giving users flexibility when assigning the desks.
Eden is an all-in-one HR and workplace experience platform offering desk booking, visitor management, internal ticketing for employee requests, and room scheduling. The platform can also be integrated into different other applications such as Microsoft Teams, Slack, G Suite Directory and many more!
We hope this article was useful in covering all the information that you need to know for desk booking management!
To learn more about the hybrid work solutions that FLYDESK provides, which includes much more than desk booking management, contact us today and get a free demo of the FLYDESK App !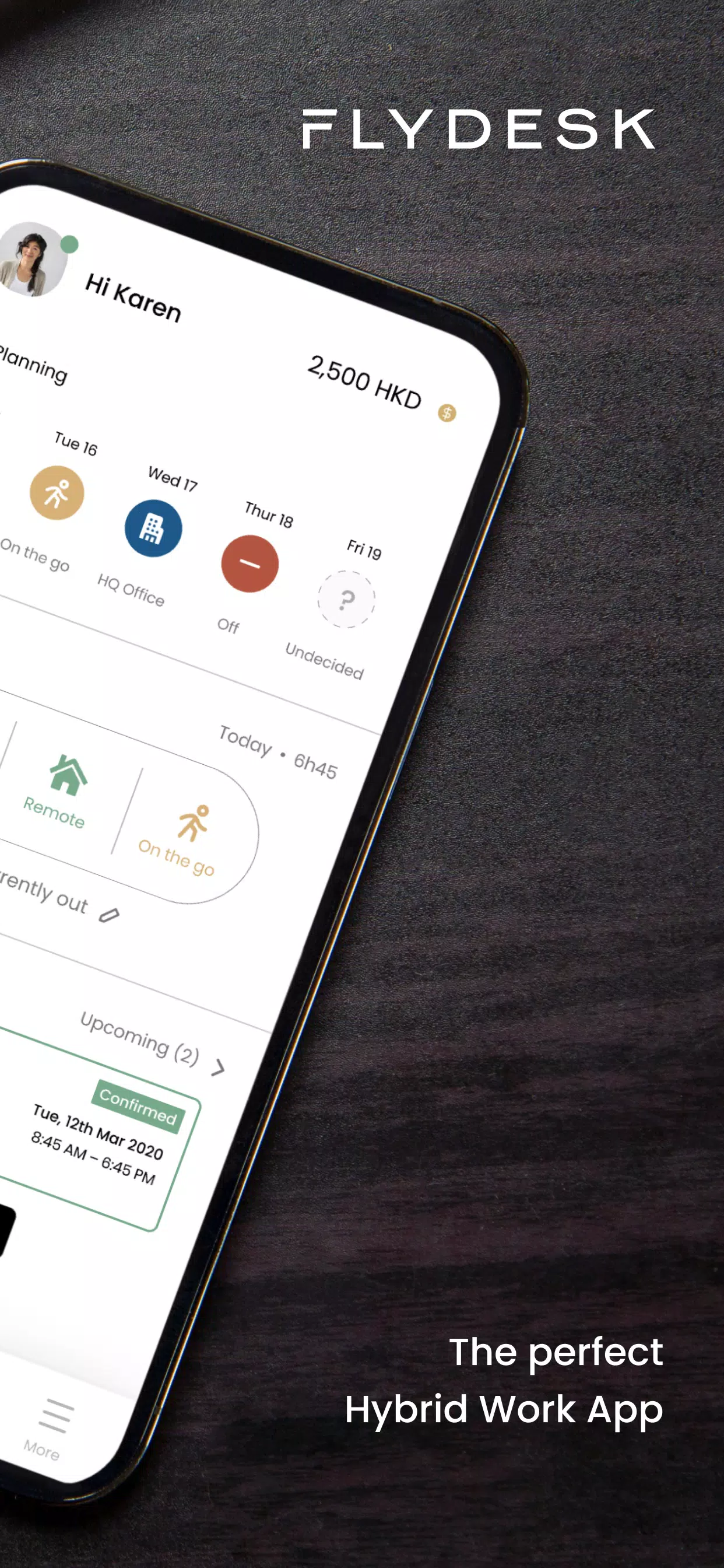 Join the flexible work community
Get started with your flexible work journey
Workspace, product or service provider