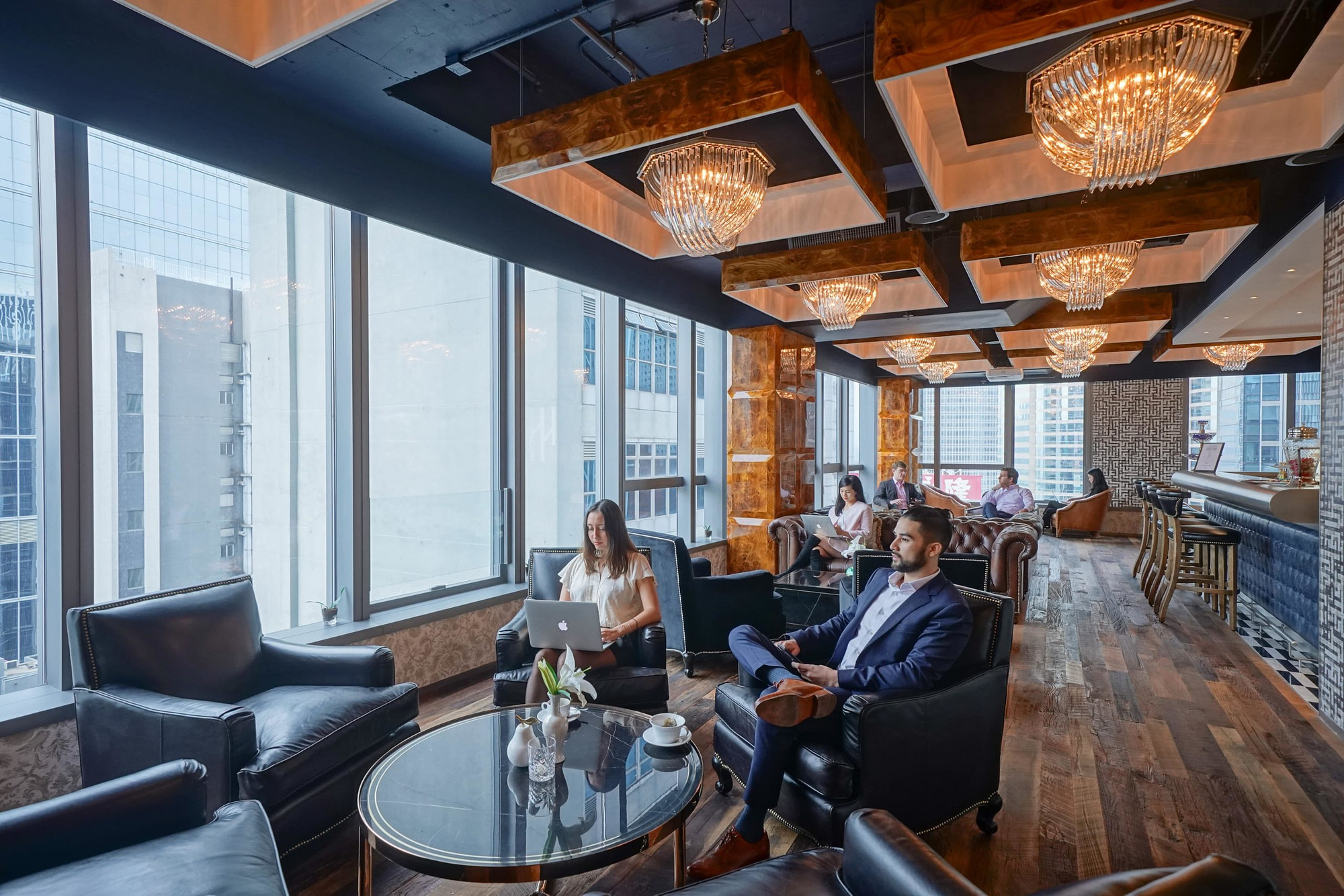 Recommended
The Executive Centre Prosperity Tower
39 Queen's Road Central
Hong Kong - Central
Thursday: 9:00 AM – 6:00 PM 
Monday: 9:00 AM – 6:00 PM
Tuesday: 9:00 AM – 6:00 PM
Wednesday: 9:00 AM – 6:00 PM
Thursday: 9:00 AM – 6:00 PM
Friday: 9:00 AM – 6:00 PM
Saturday: Closed
Sunday: Closed
Coworking space
Premium
Plush carpets, luxurious leather couches and large, floor-to-ceiling windows that provide you with beautiful views of the city create a welcoming and relaxing environment at The Executive Centre Prosperity Tower. You won't have to worry about a single thing here – they offer full service operational support and expert IT support to ensure you can get your work done efficiently and productively. Their spaces are fully equipped with ergonomic furniture such as standing desks and high-quality chairs so you'll be comfortable and happy throughout your work day. Their spacious lounge is perfect for sipping on a cup of fresh, hot coffee made by their in-house barista or socializing with like-minded individuals.
Thank you!
We will get in touch with you shortly.
Ooops! Something went wrong
Please try again or contact us here.